It's Fresh Take time!
Every week with the Fresh Take we dive into the biggest stories of the week – everything from news, to the latest music releases to what's going on in Hollywood!
This week Spotify released their streaming numbers and crowned a Canadian the King of the Decade! Also, People Magazine released their annual 'People of the Year' issue, celebrating four fabulous females who made a big impact on the last 365 days. Lastly, when it comes to wrapping Christmas presents – the sloppier the better.
https://www.facebook.com/watch/?v=645741385962216
Take a closer look at what people were listening to throughout the year with Spotify's year end report card:
It's the moment you've all been waiting for: Here are the top artists, songs, albums, and podcasts of 2019 on Spotify. #SpotifyWrapped https://t.co/bMAnxEIGik

— Spotify News (@SpotifyNews) December 3, 2019
Introducing your People Of The Year! Looking stunning, as always!
PEOPLE Reveals Its #PeopleOfTheYear: Jennifer Aniston, Jennifer Lopez, Michelle Obama & Taylor Swift https://t.co/Hby5KhWduX pic.twitter.com/udrgZITUfR

— People (@people) December 4, 2019
And if you really don't believe me about wrapping your Christmas presents a little *less* nicely this year.. check out the full study HERE.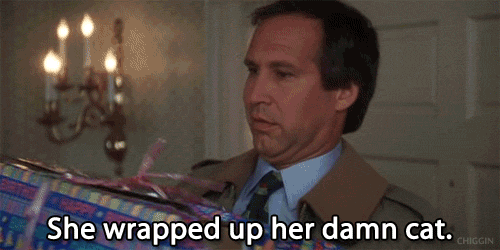 © 2019 Corus Radio, a division of Corus Entertainment Inc.