Imagine a night at Barbie's Malibu Dream Home. Complete with three floors, ocean views, an infinity pool, a personal theatre, a full walk-in closet (with life sized Barbie clothes), a DJ booth, and more.
The incredible property is actually listed on Airbnb, via Mattel, and Barbie is listed as a verified host.
"For the first time ever, my Barbie™ Malibu Dreamhouse is on Airbnb! Available for a one-time, two-night stay, but I promise the memories will last a lifetime. Booking opens at 11:00am PDT on October 23, so set your alarm to book your stay from October 27 – October 29. Remember, this is a once in a lifetime chance, which means the Dreamhouse will only be booked once. My Dreamhouse is the perfect place to be inspired and learn new things. I hope it will feel like your Dreamhouse, too."
But there's the catch. The home will only be available to be booked once by whoever is the fastest at logging on to Airbnb and getting that first (and only) booking at 11am PDT (2pm EST).
You'd also think a home that looks like this would cost thousands per night, BUT it's listed right now at $79 Canadian per night, for 4 guests.
On top of staying at Barbie's dream house, comes a meet-and-greet with celebrity hairstylist Jen Atkin, a makeover, fencing lessons with Olympic medalist Ibtihaj Muhammad, a cooking lesson from professional chef Gina Clarke-Helm, and a tour of the Columbia Memorial Space Center with pilot and aerospace engineer Jill Meyers.
It's also for a good cause! Airbnb will make donations to charities involved with The Barbie Dream Gap Project, which is dedicated to empowering girls. This all in honour of Barbie's 60th anniversary this year.
If you want to try to book it on the 23rd, you can check out the listing here!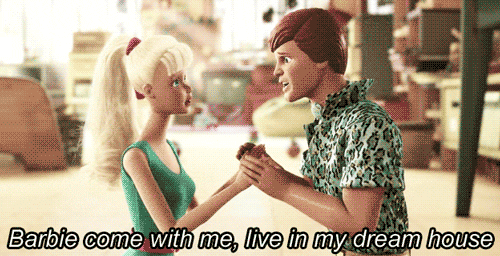 © 2019 Corus Radio, a division of Corus Entertainment Inc.