If you're a parent with small children… this already haunts you. Do, do, do, do, do do.
All day. Every day.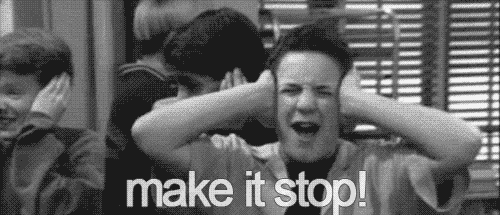 If you haven't heard of it yet, Baby Shark is a children's song from years and years ago that made a comeback in 2018.
This video was released in 2016 by the YouTube channel PinkFong, but it's roots go back further than that. A German version first appeared back in 2007. The newer video from PinkFong also has a viral dance challenge to go with it. There are different moves for each shark in the song that children can recreate.
Forward to 2019 and the song is so big that it has reached the Billboard Hot 100.
No, it didn't just edge in at 99. As of January 11th it sits at number 32. This song is bigger than Camila Cabello. CAMILA CABELLO, PEOPLE.
There are also countless memes, videos, and remixes that have skyrocketed the song's popularity.
If you still have no idea what Baby Shark is, and you refuse to listen. Trust me, you're better off that way. But promise me you'll watch this video, cause it's way too cute to ignore.
© 2019 Corus Radio, a division of Corus Entertainment Inc.