What's the first thing you think when you are driving around and you see something that could work as a ramp?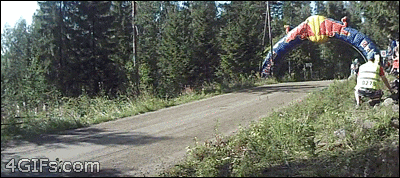 Exactly! The thing is, we don't do it because it's clearly a bad idea. This video is also a good example of why we shouldn't.
© 2018 Corus Radio, a division of Corus Entertainment Inc.