Is it too early to start talking about the spooky movies coming out for Halloween this year?
Blumhouse productions has debuted the first trailer for its upcoming Halloween sequel. It seems to be a direct sequel to the original movie, and will follow Laurie, as she returns to Haddonfeild 40 years after the original movie, basically disregarding everything that happened in all of it's sequels.
Jamie Lee Curtis is back as Laurie, and Nick Castle is back as Michael Myers (he played him in the original movie, and then hadn't been back, until now).
It looks, creepy, gruesome, and pretty terrifying. We'll have to wait until October 19th.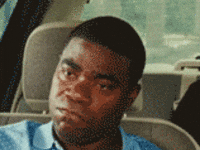 © 2018 Corus Radio, a division of Corus Entertainment Inc.