This might be one of the most famous fails on the web. The short video of this kid failing epically at a back flip for a martial arts video may be 11 years old but still gets referenced to this day.
Bonus TBT for ebaumsworld as well.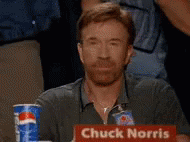 No, thank you Chuck Norris.
© 2018 Corus Radio, a division of Corus Entertainment Inc.